Bar carts don't always get the attention they deserve. With function beating out the form more often than not, many people miss the opportunity to make their bar cart a focal point in their living rooms.
Just like when you're designing a space in your home, a well-styled bar cart begins with a plan. Below, we've gathered 10 bar cart decor ideas to fuel up your creative side!
Add the ingredients!
Famed designer Emilie Munroe suggests that along with displaying your favorite statement glassware, try adding some natural elements to your carts, such as a cute vase of flowers or a fresh bowl of citrus.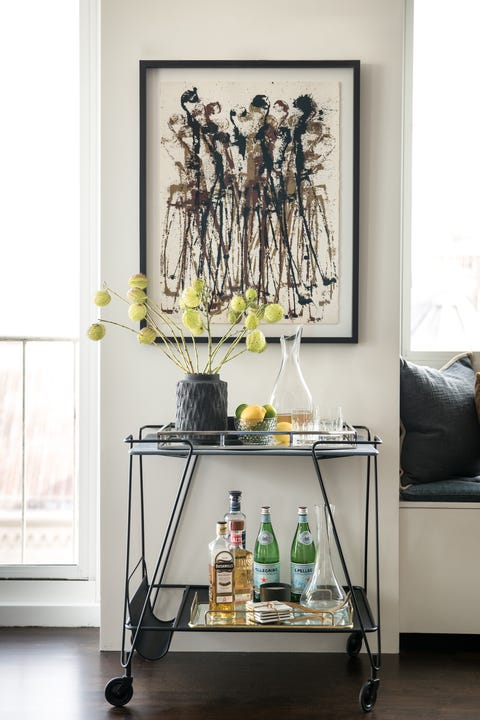 Self Server 
Put together your own summertime bar cart filled a large dispenser with a sparkling lemonade cocktail for easy self-serving.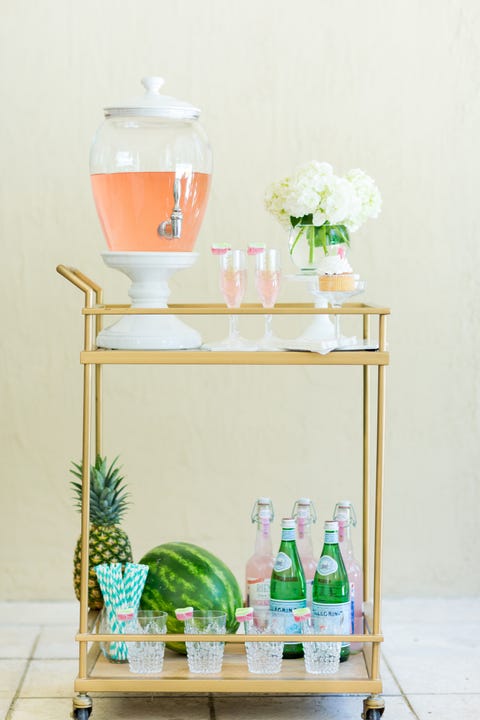 Flowers, Flowers, Flowers!
The addition of a giant flower feels intentional and will do wonders in making your cart feel like it's a part of your room's design.
Colored Glassware
While the typical glass cup is devoid of color, taking the time to find a few statement pieces in brighter hues will instantly set your bar cart apart from the others.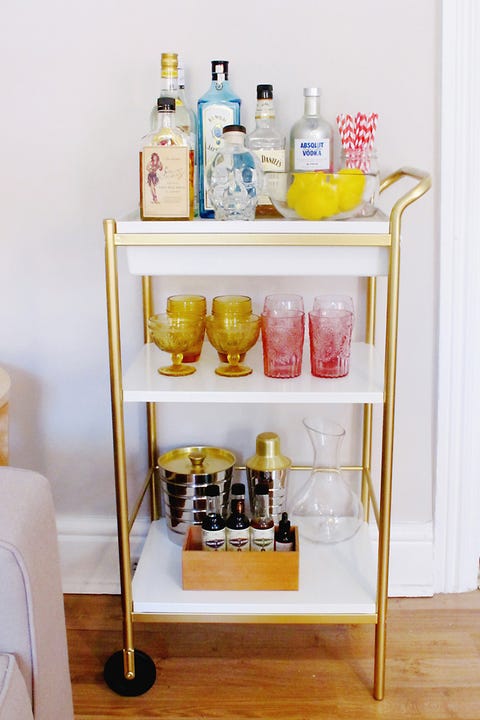 Add A Vintage Lamp
Topped with a vibrant table lamp and fresh floral arrangement, a classic brass drinks cart invites guests to admire this room's striking artwork.
Less Is More
Michelle Shen of AM Dolce Vita blog achieved a high-end look by keeping her cart clear of clutter and showing off only the prettiest bottles and an adorable gold pineapple.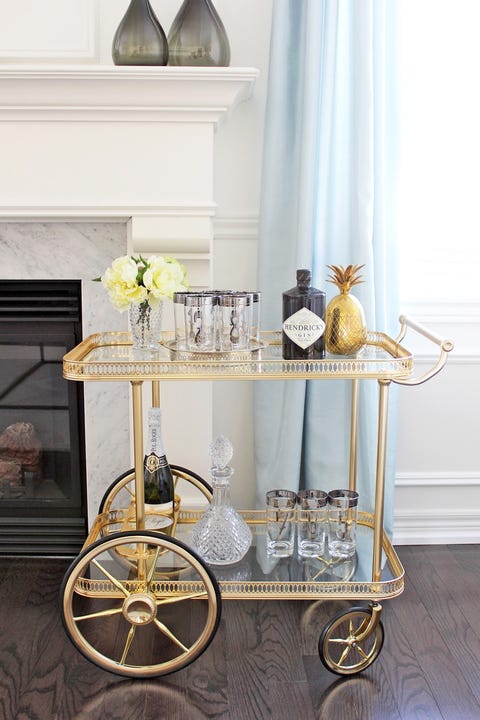 Throw Some Books in The Mix
If an overly-styled look isn't for you, try creating a simplistic vignette by limiting the liquor bottles to one corner and using the rest of the cart to show off some of your favorite books.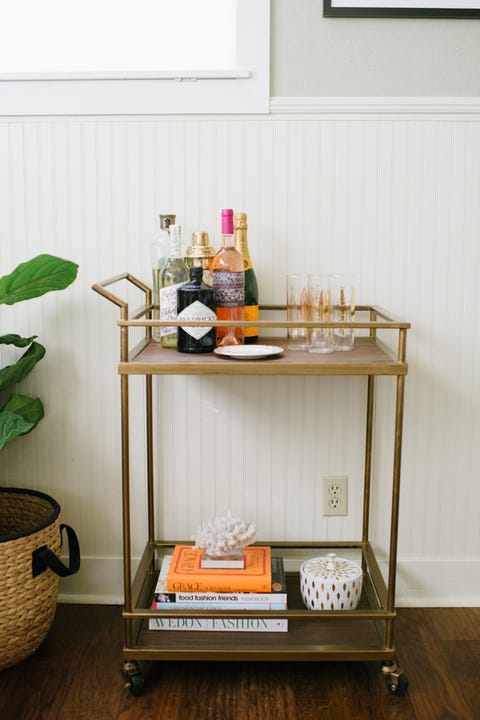 Wildflower Cart
Make your ethereal glass bar cart look as if it belonged in a wildflower field!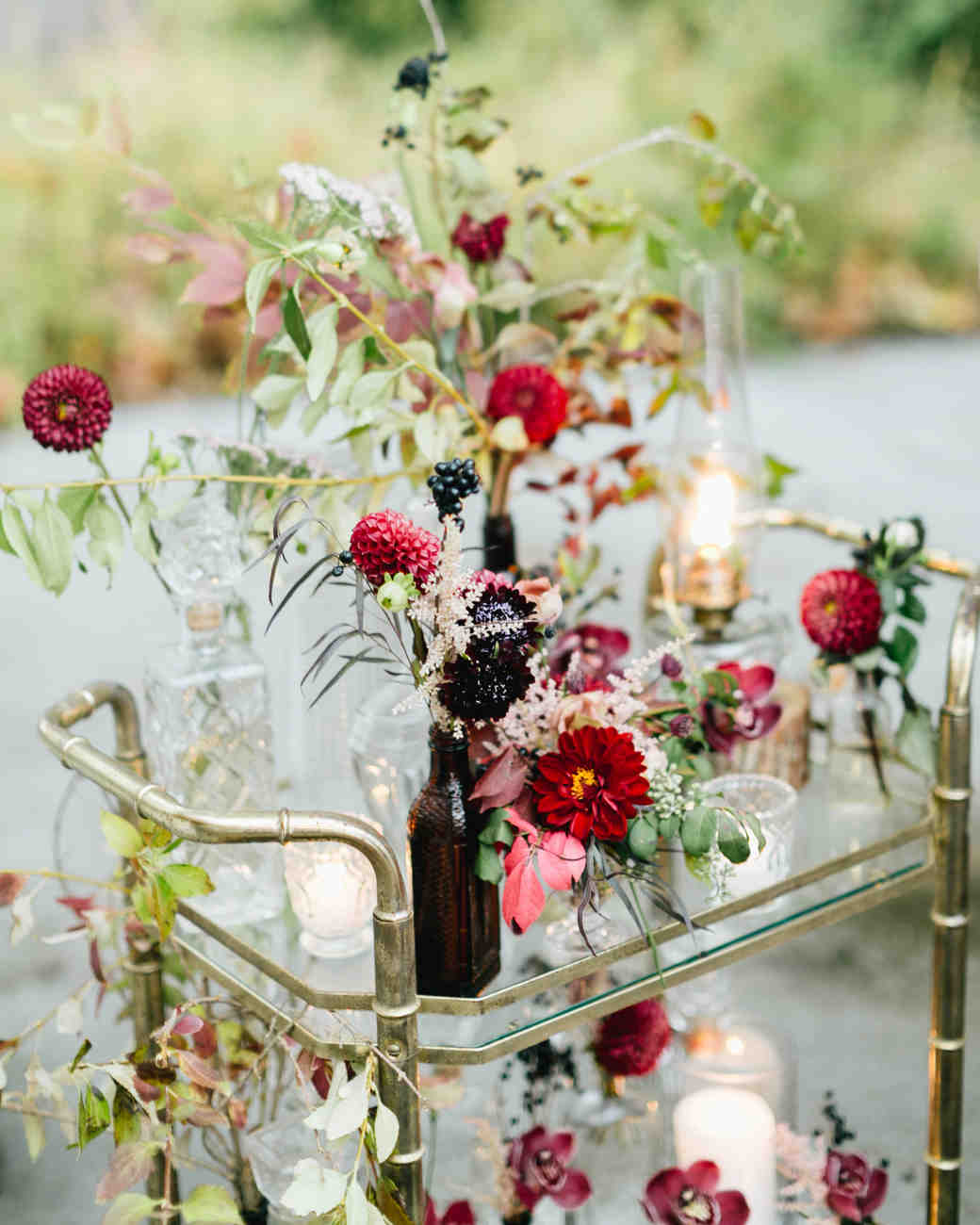 Use Lucite
A Lucite bar cart may seem bold and dramatic on its own, but setting it next to a statement wall will make a great statement!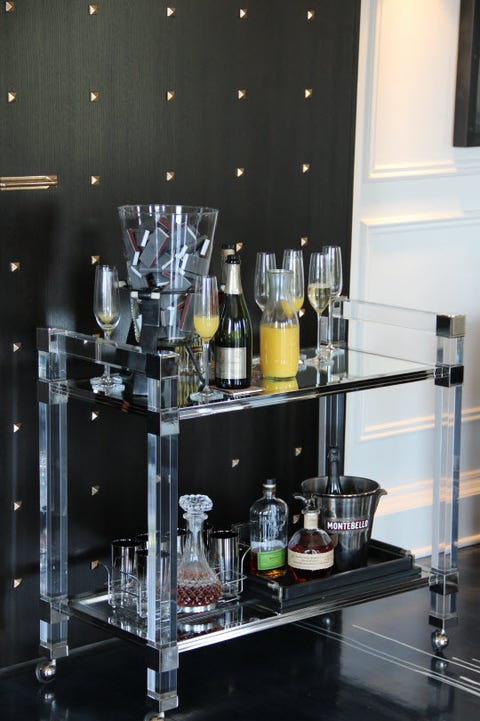 Throw In Some Whit!
Another way to make your bar cart super stylish: Add personality to the wall behind it. Here, a chalkboard-painted wall adds a bit of humor to an otherwise traditional setup.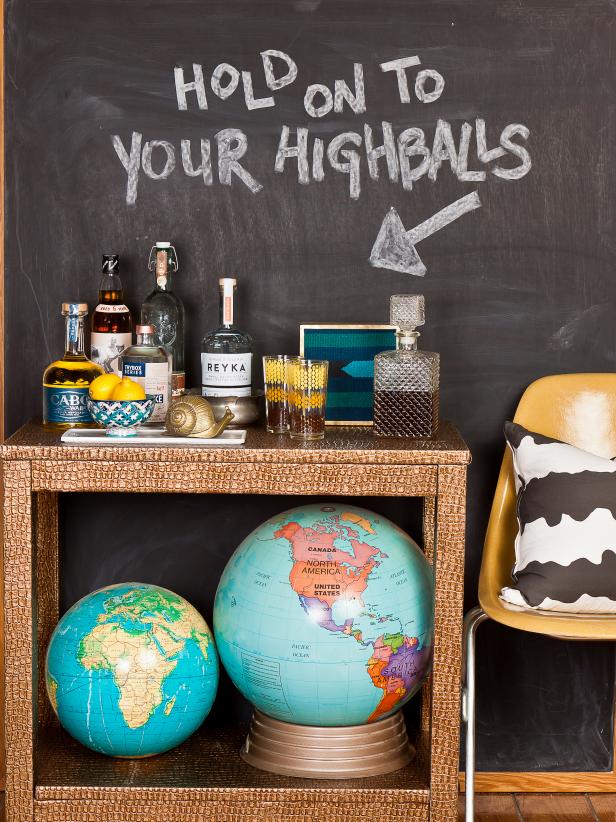 Photo Credit: Thomas Kuoh, Fashionable Hostess, Jenny Wheat, Pinterest, Cristin Bisbee Priest, Leslie Martin