The vibrant metropolitan of Johannesburg offers travelers a glimpse of the city's rich history; from brewing quality beer to South Africa`s journey to democracy.
If you ever happen to be in "Jozi", as the city is fondly called, you might want to scroll through this selection of museums we've handpicked for both visitors and locals alike to check out!
The Museum of African Design
The Museum of African Design is the first museum on the African continent completely dedicated to designing. MOAD documents the vibrant world of African design and does so through exhibitions and educational programmes. Different design disciplines are showcased, including fashion, furniture, architecture, and landscaping, ensuring a diverse exhibition space.
The Museum of African Design, 281 Commissioner St, Jeppestown, Johannesburg, South Africa, + 27 10 500 2448
The Apartheid Museum opened in 2001 and covers South Africa's struggle to freedom and journey to democracy. The museum's 22 exhibition halls display this journey through a series of artworks, photographs, videos and other memorabilia from the Apartheid era and lead visitors on a chronological tour of events.
The Apartheid Museum, Northern Parkway & Gold Reef Road, Ormonde, Johannesburg, South Africa, +27 11 309 4700
Wits Art Museum
Wits Art Museum hosts an impressive collection of South African as well as West and Central African art. It's one of Johannesburg's top tourist attractions, as it sits alongside the Apartheid Museum and Constitution Hill. The gallery is situated in Braamfontein, a redeveloping and stimulating part of downtown Johannesburg.
Wits Art Museum, University Corner, Jorissen St & Bertha St, Johannesburg, South Africa, +27 11 717 1365
SAB World of Beer
Johannesburg's SAB World of Beer is a museum dedicated to beer, run by South African Breweries. Opened in 1995, the World of Beer is an interactive beer museum tracing the history of the drink in Africa. The exhibits begin with the earliest known references to beer, roughly 5,000 years ago in Egypt and Mesopotamia. In addition to the history of beer, visitors also learn about the beer-making process in different parts of the world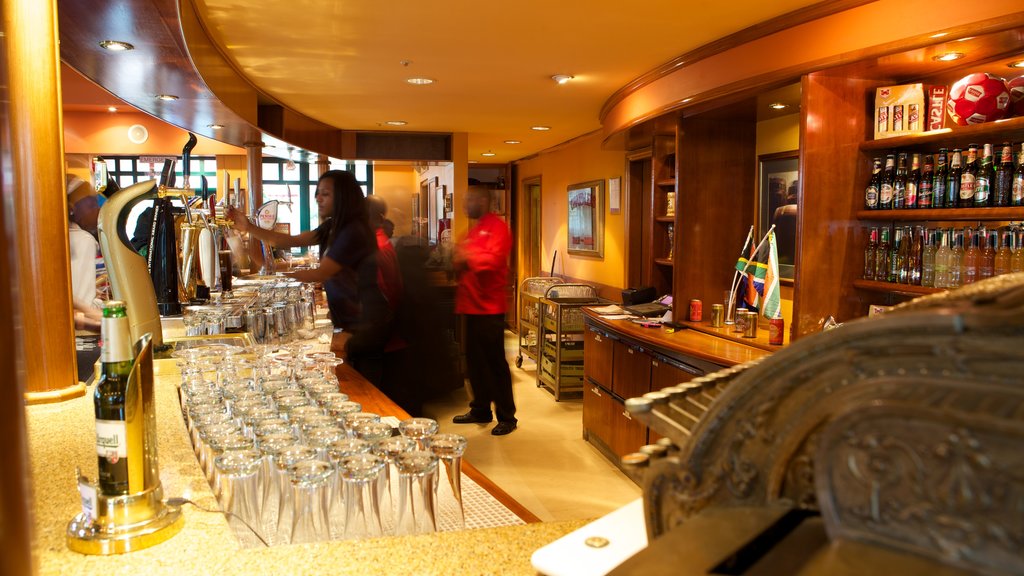 Johannesburg Holocaust & Genocide Center
The Johannesburg Holocaust & Genocide Center, established in 2008, aims to educate visitors about the history of the Rwandan genocide. The center hosts many engaging events, such as guest lectures, film screenings and workshops, while tours can also be booked.
Johannesburg Holocaust and Genocide Centre, 1 Duncombe Road, Forest Town, Johannesburg, South Africa, +27 011 640 3100