When searching for a new career path, it is important to consider more than just the job itself. Your goal should always be to secure a position that fits perfectly with who you are as a person, alongside your lifestyle, values and individual and professional goals.
So how do you know whether a certain career path is meant for you? Here's our collective wisdom to help you figure it out.
Discover yourself first, then the career.
The first step towards discovering your true career path is identifying who you are, inside out. Take some time to understand yourself. Write down the things you enjoy, what your likes and strengths are, and what kind of environments you see yourself thriving in.
Are you the kind of person that enjoys working alongside people? Do you talk well and interact effortlessly with others? Then maybe you should lean more towards a career that exposes you to direct contact with people and clients. Are you more of a shy and timid person? If yes, focus your search on professions that allow you to work independently or behind-the-scenes.
Now that you have an idea of the kind of work environment you envision for yourself, you may now begin to streamline your options from there.
Will you still be happy and excited in 5 years?
Most workers aspire for longevity in their chosen careers or fields of work. When trying to discover yours, ask yourself: "Would I be interested in this profession 5-10 years from now?"
Nothing's worse than waking up on a Monday morning and dreading having to go to work. So, when trying to find the perfect career, be sure you go for something you see yourself doing many years from now. Like the popular saying goes; "choose a job you love, and you will never have to work a day in your life."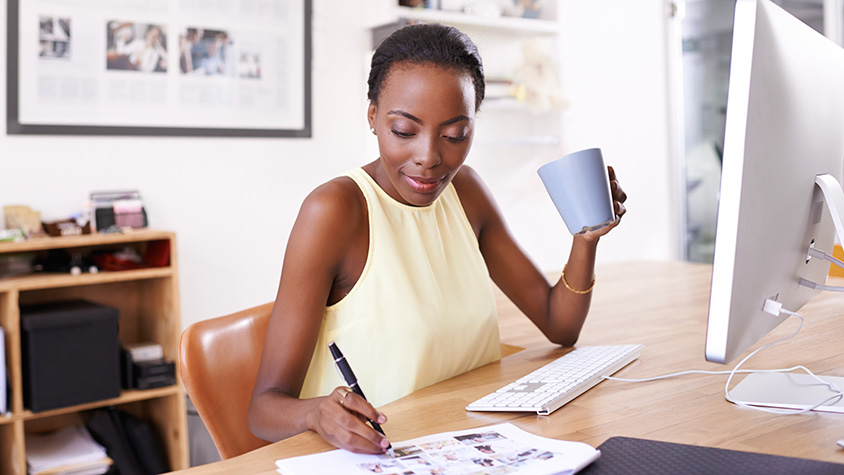 Consider your potential pay!
Feeling as though you're being underpaid will strongly affect your performance at work, and this could ultimately cause you to lose your job for good. With that being said, it is highly imperative for you to think about the average salary you could possibly be earning in the career path you're interested in. Do your research, check out statistics, and understand the labor market in your state or country before making a decision.
Location, location, location!
For many individuals, the location of a job can be paramount. People in the entertainment industry, for example, tend to base themselves in metropolitan cities where there is proximity to the arts, culture, production centers and recreational activities. Sit yourself down and discover what kind of places you see yourself thriving in.
Wherever in the world your career takes you, it is important that you feel happy, content and safe there.
Job Security
Depending on consumer demand and a shift in cultural practices, every industry within an economy is either growing or declining.
Do you hope to be in a field where your job position is statistically proven to remain relevant a decade from now? You might want to look into careers in law enforcement, medicine, technology, and the likes. Do your research and take into consideration whether the market share is increasing or decreasing, and what your chances are of easily getting laid off in the near future.
Photo Source: Chase.com, BAI