Coffee table styling is an art that can truly revamp your space when done correctly. It serves as a perfect focal point for any living room and can tell a story about your passions and favorite things. Fortunately, the process can be a walk in the park as long as you keep certain helpful guidelines in mind!
1. Consider A Glass-Topped Table:
There's something about glass that makes a room look twice as modernized. If you want to truly showcase a significant amount of accessories, opt for a lean, chic glass coffee table. It doesn't take up as much visual space as an all-wood design while offering a minimalistic and simple vibe.
2. Use A Tray
Using a tray to corral all the accessories on your coffee table is a great way to bring items together and create a more unified look. Opt for materials such as slick natural wood or marble for a more contemporary vibe.
3. Remember: Balance is Key
Nothing makes a coffee table look more chaotic than a collection of small knick-knacks. Contrastingly, clustering bigger items can make the surface look heavy and cumbersome. Strike a balance between your coffee table accessories by ensuring that there's variety in height and size!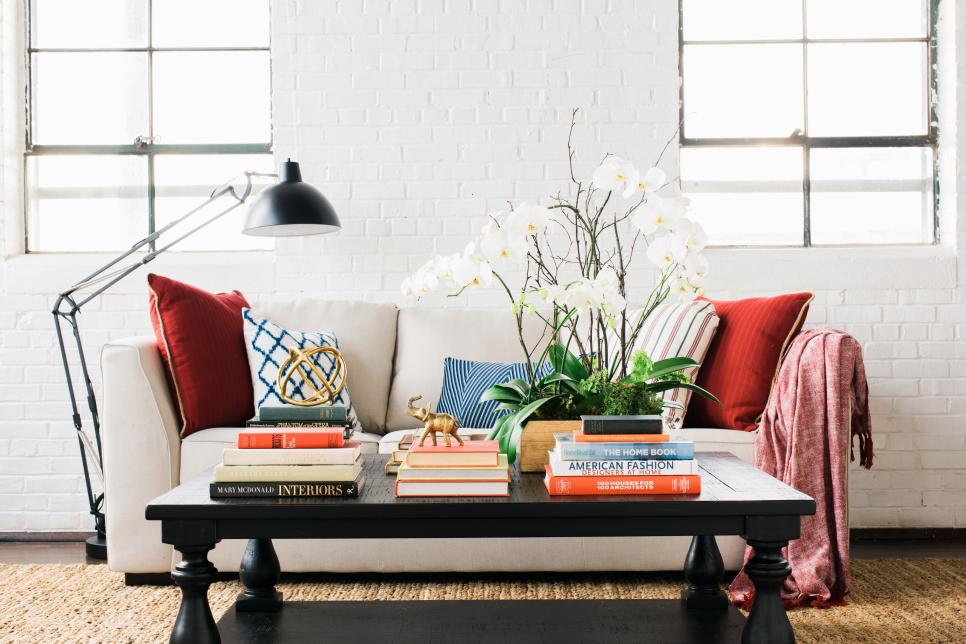 4. Stick With Solid Colors
Busy and intricate patterns can easily make your coffee table look like a granny's corner. If you'd like to follow a more modernized route, sticking to solid colors is the safest way to do so!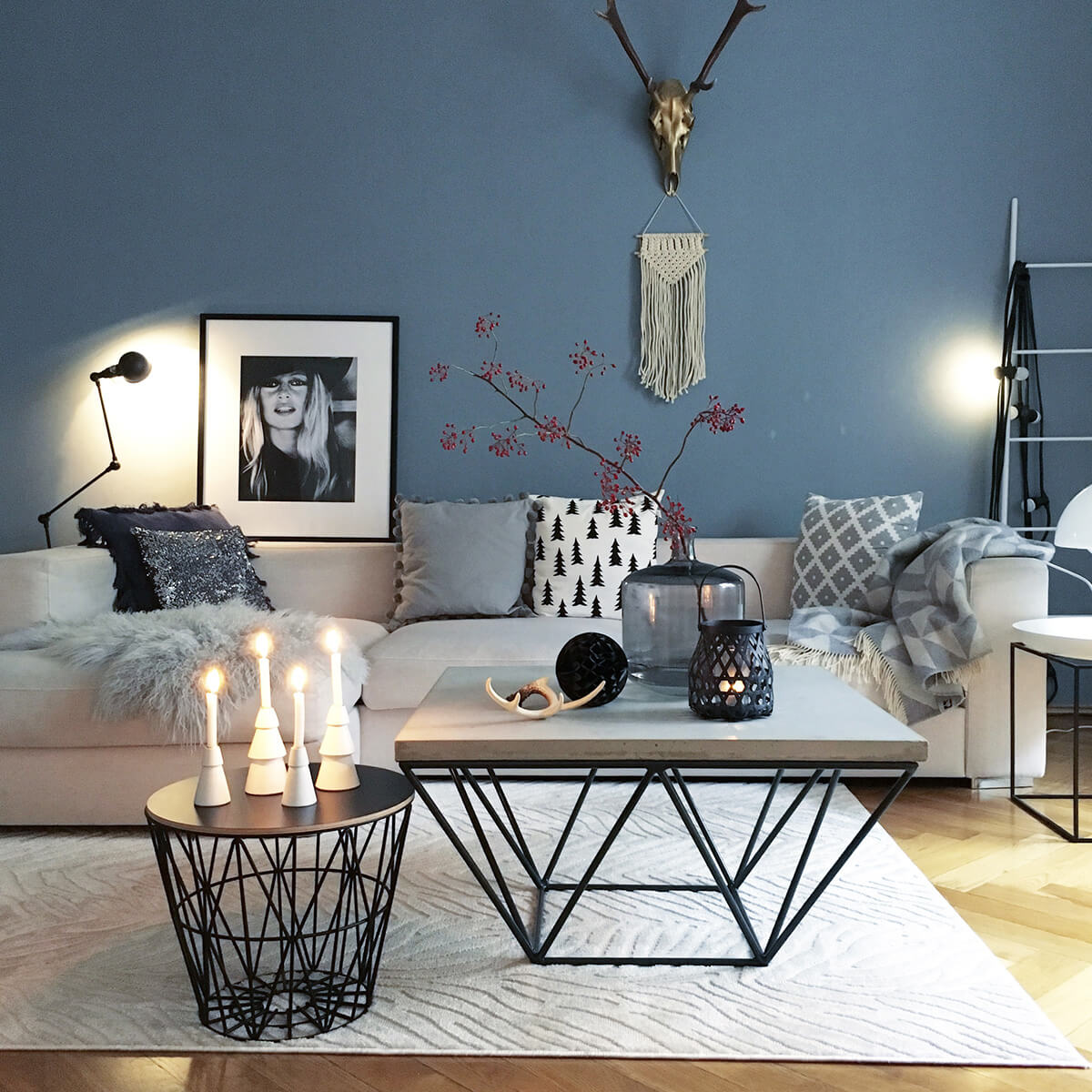 Photo Credit: Laurie Perez Photography
Source: Massimo Interiors, Pinterest, AndorraRagon, BHDM,  Park and Oak Interior Design, Alexander James Interiors, Livinator,